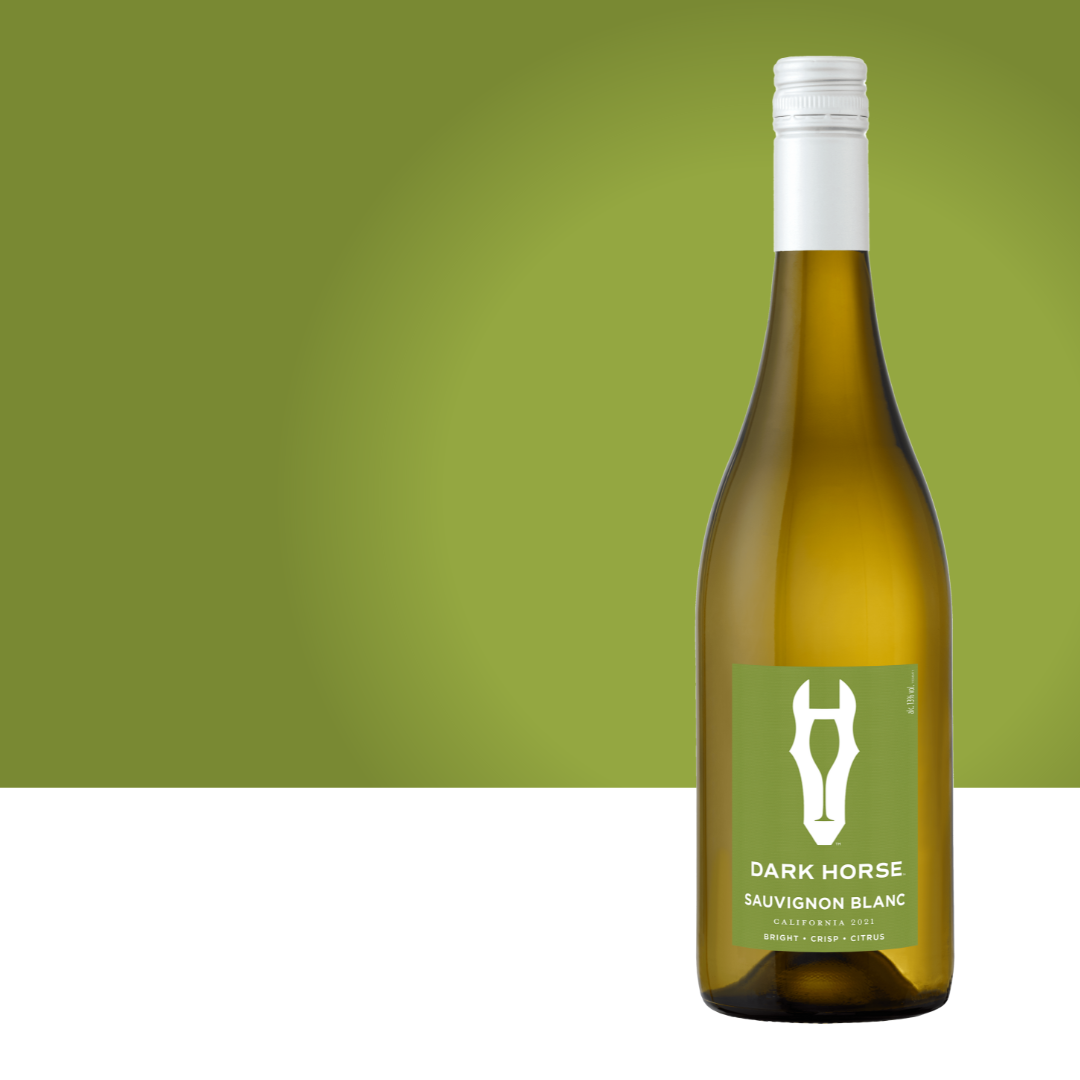 Back to White Wines
Sauvignon Blanc
The Dark Horse Sauvignon Blanc is bursting with notes of pink grapefruit and citrus fruits, which gives each glass a crispness that's clean on the palate.
Award
Best Buy
WINE ENTHUSIAST
MARCH 2020
VINTAGE 2018
...offers generous lemon, lime and green apple flavors... great balance and finishes clean...
— Jim Gordon
More About Our Sauvignon Blanc
With a unique blending process, this Sauvignon Blanc has an exclusive character that draws a likeness to New Zealand-style wines. This sunray-coloured wine is distinguished yet attainable. Delivering on the conventional Sauvignon Blanc taste but adding its own particular panache, Dark Horse Sauvignon Blanc is a product of creativity. Grown and produced in California, where the weather is notoriously bright allows the harvest to thrive and the grapes to reach their full juicy potential.
With extensive knowledge of viticulture, Californian winemaker Beth Liston has used pioneering techniques to build a process where each grape is harvested with precision to allow its bright and balanced flavour. A glass of Dark Horse Sauvignon Blanc is a confident choice that delivers high quality.
Blending a canopy of citrus fruit zing with sweet melon notes and a balancing hint of fresh green creates an expressive taste with a clean finish.
Dark Horse Sauvignon Blanc is the perfect fit for any dish – from takeaway fish and chips to a lovingly prepared sole or salmon, pour a glass for the finishing touch your meal needs. It's also great with goat's cheese or any meal that comes with a fruity pudding.